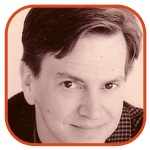 Posted by Tom Mason Categories: Television, Image Comics
"As we were crafting this season, we realized that there was a lot to do with Rick and Carl after that event, so the moment kept moving closer to the beginning of the season until it was in Episode 4. This is the kind of episode that most people would save for the finale, but to have it so early in the season, it's like, 'What comes next?!' It really gives this season a pretty intense drive. It was really jarring, which I think is pretty cool."
- Robert Kirkman, co-creator and executive producer of The Walking Dead
Be sure to check out our other notable quotes!
[Artwork: The Walking Dead]
Read More

| TV Guide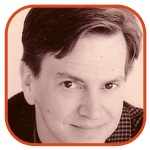 Posted by Tom Mason Categories: Reviews, Television, Image Comics, Marvel Comics
Of all the great horror icons - Frankenstein's monster, vampires, mummies and Black Lagoon creatures - my favorites are zombies.
I was a kid when I discovered that comics were forbidden to use the word "zombie" if they wanted the Comics Code Authority's Seal of Approval (so Marvel revived an old Robert E. Howard word "Zuvembie" as a workaround). So it should be no surprise that I've loved me some Walking Dead ever since the first comic appeared on the stands. I'm a sucker for horror comics and it hit me at just the right time. Also, Kirkman was telling his horrific story in a very intriguing way - bad stuff was happening, characters you liked were going to die, and it was hard to peg just where it was all going.
(Spoilers after the jump!)
Click to continue reading The Walking Dead: Season 3 So Far!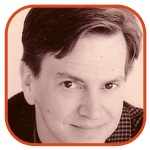 Posted by Tom Mason Categories: Editorials, Reviews, Television, Image Comics
Oh Walking Dead, you make this so difficult! That's because it's hard to write about The Walking Dead without giving anything away.
Season 3 just debuted on AMC and so much happened that's gasp-worthy and intriguing in a "What's next?" kinda way that to write it out is to spoil it for anyone who DVR'd it. Sure, a bunch of zombies get killed, things aren't quite what they seem, and Carl's getting pretty handy with a gun and hand-to-hand zombie-fighting is pretty intense (I could probably do it if I had to, but I'd almost certainly be bad at it).
Click to continue reading Walking Dead: Season 3 Premiere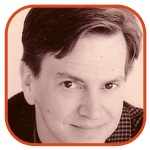 Posted by Tom Mason Categories: Conventions, Editorials, Movies, Television, Independent
Regular readers know how much I love the craigslist, the big box store of odd comic book jobs, and this week is no exception!
Some producers in New York are looking for an "American Comic Book Geek" for a Japanese TV program promoting the new Avengers movie.
A new band in Manhattan called The Super Friends needs a bass player.
Are you an actor who wants to be in a superhero hip-hop music video? "The actor does not have to rap, just act."
Click to continue reading Comic Book Jobs: Checking Out Craigslist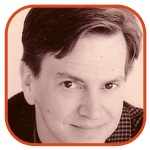 Posted by Tom Mason Categories: Editorials, Television, Dynamic Forces, Image Comics
It appears that nobody wants the read a book that Snooki claims to have written. The tanned and tiny "star" of MTV's Jersey Shore had her first novel, A Shore Thing published about a month ago. Since then, it's sold less than 9000 copies.
This despite a massive pr push that's seen the little orange pumpkin rolling from TV appearance to TV appearance.
9000 copies.
How does that compare to graphic novel sales? John Jackson Miller at The Comics Chronicles has the scoop.
In 2010, Image's Walking Dead Vol 1: Days Gone Bye sold 43,900 copies, DC's Blackest Night hardcover (19,200), Image's Chew Vol. 1 (13,600), and Dynamite's Boys Vol. 6 Self-Preservation Society (11,100). And that's just a sampling.
In all, some 38 graphic novels outsold Snooki's book and that's just using GN sales figures from the direct market.
Click to continue reading Graphic Novels Outsell Snooki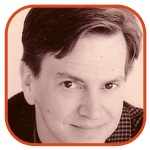 Posted by Tom Mason Categories: Editorials, Interviews, Reviews, DC Comics, Image Comics, Independent
Let's roll...and punch 2011 in the face!

Writers Without Borders: J. A. Konrath, an excellent writer and a smart guy especially on publishing subjects, has some thoughts about the current spiral of Borders bookstores.

Comix: The Forbidden Planet blog introduces me to a new "underground" style newspaper available in London. "The tabloid size is absolutely lovely for reading comics. It's something our ancestors knew so well, but we've forgotten it over the years." I really want The Comix Reader to succeed, so if you're living over there, go get one.

Sci-Fi: My old friend Scott Bieser has a new webcomic that he's started called Quantum Vibe. I'm bookmarking it and you should too.

Archie: Blogger Steven Thompson at Booksteve's Library reviews Archie: The Best of Stan Goldberg: "Unlike the usual Archie house style, his Betty and Veronica look different from each other, with Betty in particular showing a unique cuteness when drawn by Stan."
Click to continue reading Weekend Reading: Stan Goldberg, Steranko And Villains & Vigilantes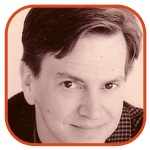 Posted by Tom Mason Categories: Editorials, Independent
I really enjoyed reading this article about a new TV series in development at Fox. The working title is Magical Law and according to the article "the would-be hour-long Fox show takes place in a Harry Potter–esque world where supernatural beings are part of the fabric of everyday life."

I thought that was a cool idea for a show - a logical extension of the popularity of Harry Potter, Twilight, The Walking Dead and others since TV loves to make shows about cops, lawyers and doctors when it's not obsessed with dancing.

I also thought it was a cool idea because I'd read Batton Lash's Supernatural Law, a comic book series (created back in 1979) that "features the law practice of Alanna Wolff and Jeff Byrd, who specialize in serving the legal needs of monsters and other supernatural beings, or those who find themselves in conflict with such beings."

I'm not the only one who sees similarities, either. The A.V. Club also weighs in.
You can check out some Supernatural Law over at Webcomics Nation.

As the tag line to Lash's series notes: "Beware the creatures of the night - they have lawyers!"
[Artwork: Supernatural Law © Batton Lash]
© Gear Live Media, LLC. 2007 – User-posted content, unless source is quoted, is licensed under a Creative Commons Public Domain License. Gear Live graphics, logos, designs, page headers, button icons, videos, articles, blogs, forums, scripts and other service names are the trademarks of Gear Live Inc.