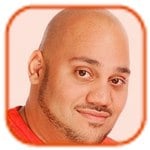 Posted by Andru Edwards Categories: Movies
If you weren't aware, there's a new Teenage Mutant Ninja Turtles movie in production, and April O'Neil is played by none other than Megan Fox. In fact, images of Fox on set have emerged, showing that she is sporting brown hair and a yellow jacket that stands in place of the jumpsuit of the same color that April is known for by fans of the franchise.
Teenage Mutant Ninja Turtles is being directed by Jonathan Liebesman, and stars Megan Fox in the role of April O'Neil, Alan Ritchson as Raphael, Jeremy Howard as Donatello, Pete Ploszek as Leonardo, Noel Fisher as Michelangelo, Will Arnett as Vernon Fenwick, and Danny Woodburn as Master Splinter.
Read More

| Super Hero Hype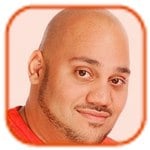 Posted by Andru Edwards Categories: Movies, Marvel Comics
The long-awaited trailer for Thor: The Dark World is finally here, offering a look at the main characters in the film, like Malekith (played by Christopher Eccleston.) Thor: The Dark World hits theaters on November 8, 2013.
Just as Marvels "Thor: The Dark World" continues the big-screen adventures of Thor, the Mighty Avenger, as he battles to save Earth and all the Nine Realms from a shadowy enemy that predates the universe itself. In the aftermath of Marvels "Thor" and "Marvels The Avengers," Thor fights to restore order across the cosmos…but an ancient race led by the vengeful Malekith returns to plunge the universe back into darkness. Faced with an enemy that even Odin and Asgard cannot withstand, Thor must embark on his most perilous and personal journey yet, one that will reunite him with Jane Foster and force him to sacrifice everything to save us all.
Check out the trailer after the break!
Click to continue reading Thor: The Dark World trailer [Video!]
Peter David and I worked together oh-so-briefly back in the early '90s, but I was already a fan of his comic book work, his many novels, and his work writing about comics. He's been one of the good guys since day one.
Peter had a stroke over the holidays, and while he's recovering and being evaluated, please keep him in your thoughts and wish him well.
I'm sure progress will be posted at his website - it's crashed a couple of times from all the traffic, so just keep trying.
Get well soon, Peter.
(And if you know anyone who might be at risk for a stroke, check for the possible warning signs.)
[Artwork: Jim Starlin's Dreadstar, written by Peter David, and swiped from My Comic Shop]
Read More

| Comics Beat

Bill Morrison at Bongo Comics is putting together a huge benefit to aid Metro Entertainment, a Santa Barbara comic book store that's hit a rough patch.
Bill wrote about it on a recent Facebook post: "I've received donations of art from some of the best artists in the comic book business (I don't like to drop names, but...NEAL ADAMS!!!) and I'm blown away by the generosity of my fellow artists. But I need more heavy hitters to come to the rescue if I'm going to reach the goal!"
Later, Bill ran down the list of those who have already helped out: "So here's a list of artists I've received donations from, or who have already put something in the mail to me! Neal Adams, Geof Darrow, Gilbert Hernandez, Herb Trimpe, Eric Powell, Bruce Timm, Paul Smith, Evan Dorkin, Al Jaffee, Dave Gibbons, Kelley Jones, Dean Yeagle, Humberto Ramos, Jim Woodring, Tone Rodriguez, Tom Richmond, Tim Burgard, Peter Krause, Robert Pope, and John Rozum. More to come, I'm sure!"
Click to continue reading Bill Morrison Mobilizes for Metro Entertainment
Read More

| Robot 6

You've seen the movie, and you've heard all the chatter, but did you know there's also a comic book adaptation of Quentin Tarantino's Django Unchained?
It's a five-part Vertigo series out from DC Comics. It's written by Django producer Reginald Hudlin and illustrated by R.M. Guera. The first issue boasted a cover by Jim Lee.
The whole thing is edited by my pal Jim Chadwick out of DC's west coast office. He knows how to put together a snappy comic book.
Here's Wired talking about it.
Here's a nice review of the first issue.
And here's how you can get your own copy.
Remember, the "D" is silent.
[Artwork: Django Unchained]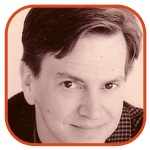 Posted by Tom Mason Categories: Editorials, Movies, Reviews, Television, DC Comics, Marvel Comics
It's beginning to look a lot like the holiday season is fast approaching, yet every day is a holiday on the internets.
If you were going to cast the Doctor Strange movie, and want to argue about it, you could do that at Longbox Graveyard where Paul O'Connor, Chris Ulm and I layout a scenario.
JT Lindroos at Bookgasm looks at a chunk of UK graphic novels to add to your holiday shopping list: Tank Girl, Rogue Trooper, and Torpedo.
Click to continue reading Weekend Reading: Joseph Gordon-Levitt, Doctor Strange, Alan Moore and Ward Kimball
This is kind of last minute, but it sounds like it would be fun.
If you're going to be near, on or around Staten Island on Sunday morning, December 2 and 10 o'clock, Writer/Storyteller/Comics Historian Danny Fingeroth will be speaking on "Jews and the Comic Books" and the creation of the comic book super-hero based on the Jewish immigrant experience. Plus, the talk comes with a lox and bagels breakfast.
Admission is just $7, and Fingeroth will be speaking at Temple Emanu-El at 984 Post Ave. For information, call 718-442-5966.
Fingeroth is a great speaker, a knowledgeable historian and a good guy. If you can make it, you'll have a good time.
[Artwork: Disguised As Clark Kent: Jews, Comics And The Creation Of The Superhero by Danny Fingeroth]
Read More

| Danny Fingeroth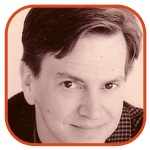 Posted by Tom Mason Categories: Editorials, Independent
Spain Rodriguez passed away following a lengthy illness. Spain was one of the great cartoonists to emerge from the underground comix movement of the 1960s.
He didn't draw or write like any one else, either in underground comix or corporate mainstream comics and his work was always top-notch. I never had the pleasure of meeting him, but by all accounts, he was a good guy.
Here's an article from The Comics Journal about his most recent work.
Art Spiegelman talks about his friendship with Spain.
And here's his obituary from the San Francisco Chronicle.
[Artwork: Trashman by Spain Rodriguez]
Read More

| Spain Rodriguez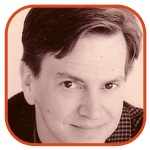 Posted by Tom Mason Categories: Reviews, Independent
My pal the artist and writer George Kambadais has thrown his stylus into the ring and launched his own webcomic.
The Double Life of Miranda Turner follows the adventures of Miranda, whose life is about to get shaken up. Her sister, Linda (who, according to George, "is based on the public domain Harvey Comics character Black Cat"), was a costumed crimefighter who was killed. She exists now as a ghost, seen only by Miranda. And the ghostly Linda wants Miranda to pick up where she left off and save the world... something Miranda doesn't believe she can do.
There's crime, mystery, adventure, and the ongoing sibling banter between two sisters that continues even though one of them is deceased. It's just getting going, and George says his "plan is to do 5 pages every 15 days."
If the page on this page is as appealing to you as it is to me, you'll like Miranda!
Click to continue reading Webcomic: The Double Life of Miranda Turner
Read More

| The Double Life of Miranda Turner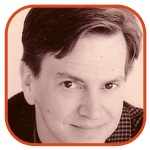 Posted by Tom Mason Categories: Reviews, Independent
I think this may be the first must-have book of 2013 for me.
Virgil Partch was one of the great cartoonists. I first discovered him doing his relatively normal syndicated comic strip, Big George. But I soon discovered a book collection of his old gag cartoons and realized that he was a complete and utter nut.
He had a wild line, drew insane-looking men and women, and his situations were often over-the-top - it was like looking at a single frame of a Tex Avery cartoon, but signed with Partch's signature signature: VIP. That shouldn't have been surprising since Partch was a former animator.
Click to continue reading VIP: The Mad World Of Virgil Partch
Read More

| VIP

© Gear Live Media, LLC. 2007 – User-posted content, unless source is quoted, is licensed under a Creative Commons Public Domain License. Gear Live graphics, logos, designs, page headers, button icons, videos, articles, blogs, forums, scripts and other service names are the trademarks of Gear Live Inc.