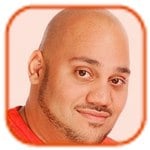 Posted by Andru Edwards Categories: Movies, Marvel Comics
While negotiations with Robert Downey, Jr. about returning for Iron Man 4 and more Avengers movies have proven to be challenging, Marvel continues to plan for an immense branching out of its comic book adaptation films. According to The Hollywood Reporter:
Marvel has a writing program it uses as a concept generator and has scripts for Blade and Ms. Marvel features, for example. Doctor Strange, Iron Fist, Black Panther and The Runaways are other projects on the horizon. The company slowly has been reacquiring licenses to characters it lost during the 1990s, snapping up Blade, Ghost Rider, Power Man and Daredevil in the past year alone.
A Ms. Marvel movie has us excited, mostly because superhero movies that are centered on women are very few and far between. A new and improved Blade reboot would be welcome as well.
Read More

| The Hollywood Reporter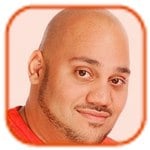 Posted by Andru Edwards Categories: Interviews, Movies, Marvel Comics
Olivia Munn could only enjoy her role in Iron Man 2 when Robert Downey Jr. complimented her.
The 29-year-old actress - who plays the socialite-turned-superhero Janet Van Dyne in the action movie - couldn't get excited about the part until she met her famous co-star who helped her to relax.
"I should take a deep breath and go, 'That's pretty cool.' But I'm afraid to take any of it for granted. When I was with Robert Downey Jr. on set he was just so complimentary. I let myself be happy then."
The brunette beauty - who is best known for being the face of the US cable network G4 - also confessed she is so scared of failure in Hollywood she tries not to get too carried away by any successes she has. Speaking of her reaction to getting the part in Iron Man 2, she told FHM, "Jon Favreau, the director, had talked to me a bit about it. He said he'd love me to be in the movie. I get excited about things, but I don't freak out because I get afraid. I feel like if I put my head up I'll get hit by a bucket and it will be all gone, so I get to the point where when something good happens, I take it and I keep moving because it could all go in a minute."
Everyone who knows me knows that I love the comics that are out there on the fringes of the industry. You want to make everyone turn into apes or zombies or contestants on So You Think You Can Dance? and I'm right there, eager to throw my $2.99 in your direction.
So when I saw Tony Moore's "iconic" cover on Victorian Undead #1 (Wildstorm) on the rack with a blurb that says "Sherlock Holmes Vs. Zombies," my hand shot out faster than John H. Watson, M.D.'s revolver. And I wasn't disappointed. Far from being as "out there" as its B-movie subject matter might suggest, it actually feels like a real Sherlock Holmes adventure but with, y'know zombies. And Automata (aka robots). Following a celestial event in the skies of London in 1854, there are rumors of the dead coming back to life and desecration of the bodies by beheading. By 1898, when two London workmen succumb to zombiness, leaving one in the custody of Inspector Lestrade, the call goes out for Sherlock Holmes who's busy on a seemingly separate case trying to figure out who's behind the robot that just tried to kill him. (I've read stories where Holmes has gone up against the aliens from War of the Worlds, and also Dracula, Jack The Ripper and The Invisible Man, so zombies and Victorian robots don't feel out of place in my personal Holmes canon.)
Click to continue reading Victorian Undead: Sherlock Holmes Vs. Zombies!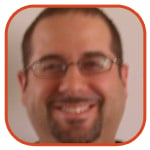 Posted by David Torres Categories:
Many fans of Captain America have been waiting years for a big budget Captain America film. Shortly after the release and success of last year's "Iron Man" film, Marvel Comics announced that we would also be seeing a film staring Thor, The Avengers, and Captain America. Like most comic book fans I'm worried. I'm worried it's going to suck big time.
Almost no comic book movie is perfect. Very few have come close. I would say the first Donner/Reeve "Superman" film and the more recent "Iron Man" and "Dark Knight" have made nitty picky and overly critical fan boys (like myself) the most happy. What makes most comic fans cringe the most is when Hollywood decides to make changes to the character or the story. Sometimes it works like Richard Donner's vision of Krypton. The "ice" was loved by the fans and the look has now been incorporated into current DC continuity thanks to Geoff Johns and Richard Donner himself who co-wrote the story "Last Son" for "Action Comics".
Click to continue reading Waiting for Cap
Read More

| Ain't it Cool News

© Gear Live Media, LLC. 2007 – User-posted content, unless source is quoted, is licensed under a Creative Commons Public Domain License. Gear Live graphics, logos, designs, page headers, button icons, videos, articles, blogs, forums, scripts and other service names are the trademarks of Gear Live Inc.