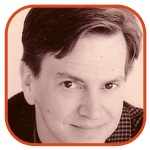 Posted by Tom Mason Categories: Editorials, Site Features, DC Comics, Marvel Comics
You know how you can tell that Summer's over? There aren't any more big budget super-hero movies coming out. Fortunately, there's all kinds of stuff on the internets to keep us occupied.

Beau Smith writes about the late Joe Kubert.

Tom Spurgeon writes about Harry Harrison.

I would've watched the heck out of any Daredevil movie that was done like this trailer:

Comic Strip of the Day talks about Richard Thompson and his decision to retire from Cul de Sac because of illness.
Click to continue reading Weekend Reading: Chaykin, Kubert, Harrison and Harlan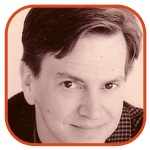 Posted by Tom Mason Categories: Editorials, Movies, Reviews, DC Comics, Marvel Comics
So the Olympics are finally over, and that means it's time to talk about real heroes, right? Y'know, the ones in capes!
For most of us, we have the belief that Bill Finger is the true creator of everything that made Batman great. Here's why.
Jake Hinkson looks at The Dark Knight Rises and the other two parts of Christopher Nolan's trilogy: "Unlike the set-bound comic-gothic theatrics of Tim Burton's Batman films or the plastic sex-toy quality of Joel Schumacher's films, Batman Begins is a full on epic."
Click to continue reading Weekend Reading: Batman, Doonesbury, Killraven and Kickstarter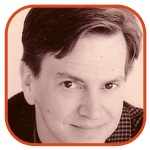 Posted by Tom Mason Categories: Editorials, Television, Marvel Comics
One of the shows that I'm really looking forward to is Alan Spencer's Bullet In The Face. It debuts on IFC on August 16.
And why am I looking forward to it? Just one reason, really: it's Alan Spencer. He created the great Sledge Hammer! sitcom and based solely on that, he gets a free pass from me for life - I'll check out anything he's involved in. Plus, this stars Eddie Izzard and Eric Roberts.
To promote his new show, Alan took to Facebook and posted the following: "Here's something I'm proud to share. IFC's publicity team made a classy move by commissioning Alex Maleev to create this artwork for Bullet In The Face. The artist cited Robert McGinnis' posters for James Bond as an inspiration, making this doubly meaningful… or shall I say 007 meaningful."
Maleev, of course, is perhaps best known for his work on Daredevil with Brian Bendis. Looking at his poster for BITF, all I can think is that he should do more.
Click to continue reading Bullet In The Face: Alan Spencer & Alex Maleev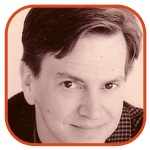 Posted by Tom Mason Categories: Editorials, Television, DC Comics, Marvel Comics
You've probably seen this all over the internets, but a little more won't hurt. Veteran comic book writer Roger Slifer was hit by a car this past weekend.
Roger worked for both DC (where he created Lobo) and Marvel (where he worked on Avengers and Marvel Two-In-One), and later produced and/or story-edited the TV shows Jem And The Holograms, Transformers, Street Fighter and others.
Here's the story, as reported by Flint Dille:
"Roger Slifer is in intensive care after being run over in a hit and run on Friday Night around 1:00. We had originally thought of keeping this quiet, because Roger is a fairly private guy, but as word is out and time might be of the essence if we're going to find the hit-and-run driver, I'll post what I know.
Click to continue reading Roger Slifer Could Use A Hand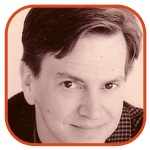 Posted by Tom Mason Categories: Editorials, Image Comics, Marvel Comics
"[I'm] beginning a shift from work-for-hire to books I own, instead. I hit a point with the work-for-hire stuff where I was starting to feel burned out on it. Like my tank is nearing empty on superhero comics, basically. It's been a great job, and I think I found ways to bring my voice to it, but I have a lot of other things I want to do as a writer, too, so I'm going to try that for a while instead."
- Ed Brubaker in an interview with Tom Spurgeon
And check out our other notable quotes.
Read More

| The Comics Reporter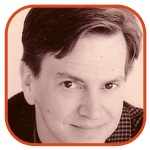 Posted by Tom Mason Categories: Editorials, Marvel Comics
"This is probably one of the first concept drawings of Thanos I ever did, long before I started working at Marvel. Jack Kirby's Metron is clearly the more dominant influence in this character's look. Not Darkseid. Both D and T started off much smaller than they eventually became. This was one of the drawings I had in my portfolio when I was hired by Marvel. It was later inked by Rich Buckler."
- Jim Starlin, Cribbed from Facebook
Be sure to check out our other notable quotes.

[Artwork: Jim Starlin's first concept drawing of you-know-who!]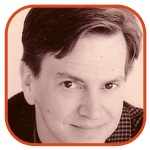 Posted by Tom Mason Categories: Editorials, Marvel Comics
"Comic book companies are like comic book villains; they keep coming back after they die."
-- Jim Steranko
Be sure to check out our other notable quotes!
[Artwork: Nick Fury, Agent of S.H.I.E.L.D. #6, cover by Jim Steranko, © Marvel Comics]
Read More

| 20th Century Danny Boy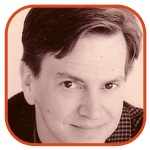 Posted by Tom Mason Categories: Editorials, Interviews, Movies, Marvel Comics
Who knew that a corner of the internets would be talking about Malibu Comics' Ultraverse this week?
A recent podcast interview with Steve Englehart opened up the Ultraverse files with his belief about why Marvel won't publish Ultraverse titles or use the characters these days. Bleeding Cool linked to the podcast and a gathering of commenters soon followed.
BC followed up the original post with a subsequent one involving comments made by Marvel's Tom Brevoort about BC's original post.
Not to be outdone, Heidi at Comics Beat uncovered the news that Malibu Comics co-founder Scott Rosenberg's non-publishing IP holding company, Platinum Studios was having tremendous problems. That opened up a discussion of the origins of Men In Black, now that the new movie in the franchise is out.
So enjoy your blast from comics' past!
[Artwork: Prime #1]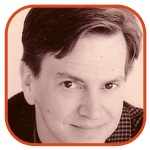 Posted by Tom Mason Categories: Editorials, Movies, Reviews, Marvel Comics
Because we're all about The Avengers 24/7/365, here are a bunch of nice Avengers links that haven't been abused too much by the internets.
Assemble! My pal, the comics historian Peter Sanderson, takes a look at The Avengers. The money quote: "That climactic battle between the Avengers and Loki's invading forces, in the heart of New York City, captured the fantastic spectacle and visceral excitement that the superhero genre can create more fully than I had ever imagined seeing in a live action film."
Click to continue reading Avengers Assemble Links!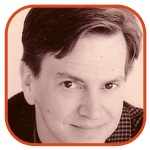 Posted by Tom Mason Categories: Editorials, Interviews, Movies, Independent, Marvel Comics
Now, how many times have you already seen The Avengers? Doesn't it just kick movie butt? And what movie do you think we'll be talking about all summer? Avengers or The Dark Knight Rises?
Avengers Assemble...in line! Former Malibu Comics publisher and co-founder Dave Olbrich (now a manager at Space Goat Productions) and for Malibu Comics Editor-In-Chief Chris Ulm (now the head guy at Appy Entertainment), show up at the :20 mark in this report from AMC theaters in southern California.
Longbox Graveyard goes Marathoning and Assembling for Avengers and other Marvel-based movies. "Five of my favorite superhero movies, in a day-long sitting, followed by a midnight debut of The Avengers! Seventeen hours in a movie theater, ninety minutes in the car each way getting there, a day off work to do it and another day off to recover. Great for a twelve-year-old, not-so-great if you're half a century old. So I found a couple twelve-year-olds and went anyway."
Click to continue reading Weekend Reading: The Avengers, Stan Lee, Jack Kirby and Dave Berg
© Gear Live Media, LLC. 2007 – User-posted content, unless source is quoted, is licensed under a Creative Commons Public Domain License. Gear Live graphics, logos, designs, page headers, button icons, videos, articles, blogs, forums, scripts and other service names are the trademarks of Gear Live Inc.