Hey, kids, comic book jobs!
If you've ever wanted to work for the House of Ideas (or the House That Jack Built), now's your chance. Marvel currently has 7 job openings waiting for someone just like you, or someone competing with someone just like you.
Six of the jobs are in New York City: Web Application Developer, Senior Web & Application Designer, Production Manager (Marvel Digital), Manager Live Events, Manager Business Development, Custom Projects Coordinator. The seventh job is out in Manhattan Beach, CA and it's for Digital Ad Sales and Operations Manager.
Naturally, anyone wanting to get into the vast Marvel empire should read Sean Howe's new history of the company: Marvel Comics: The Untold Story.
Good luck, job seekers!
[Artwork: Marvel Comics: The Untold Story by Sean Howe]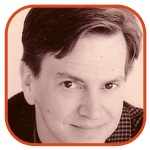 Posted by Tom Mason Categories: Editorials, Movies, Television, DC Comics, Marvel Comics
For those of us who are not already at the NYCC this weekend, here's how the internets can keep us occupied:
Why did the Judge Dredd 3D movie flop? Here are five reasons from What Culture.
Paul O'Connor at Longbox Graveyard finds much to love about Sean Howe's new book, Marvel Comics: The Untold Story.
Scoop interviews Robert M. Overstreet, creator of the ubiquitous and essential Overstreet Comic Book Price Guide. "One of my favorite comics was Fox And The Crow. I would have Kix cereal in the morning and I would read my Fox & The Crow comics eating Kix." I love that.
Jeff Mariotte writes about the problems of freelancing, his own writing career and a great comic strip called Cow And Boy by Mark Leiknes.
Click to continue reading Weekend Reading: Kirby, Argo, Overstreet And Palooka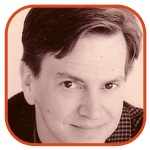 Posted by Tom Mason Categories: Reviews, Marvel Comics
Doug Moench did not create Shang-Chi (Steve Englehart and Jim Starlin did), but when he took over the book, he ran with it, creating an epic 100-issue run on Marvel Comics' Master Of Kung-Fu that remains, I think, unsurpassed in its 1970s-1980s greatness.
Shang-Chi is the son of the legendary villain Fu Manchu. And the cast of characters that Moench added to the book include elderly Fu Manchu-hunter Sir Denis Nayland Smith and his muscle, Black Jack Tarr, Clive Reston (who is alleged to be the son of James Bond and a nephew of Sherlock Holmes), Leiko Wu, and a pair of recurring characters based on Groucho Marx and W.C. Fields.
Issue #120, January 1983, "Dweller By The Dark Stream," is a stand-alone story, not part of some giant conspiracy-laden arc. All of the series' regular cast is tied up with the exception of Shang-Chi. His planned meditation is interrupted by Rufus Carter, a former CIA agent (and former kickboxing champ) who some call "the ebony Bond." Carter's a one-eyed freelance private eye who persuades Shang-Chi to be his back-up man on his first case.
Click to continue reading Master Of Kung-Fu #120
"If you have a certain point of view and reasons that you think are valid, then whether it's pro or anti, you can only and should only express those views you honestly hold."
- Steve Ditko in a letter to the fanzine Fanzation #3, 1969
Be sure to check out our other notable quotes!
[Artwork: The World of Steve Ditko by Blake Bell]
Read More

| Kleefeld On Comics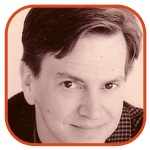 Posted by Tom Mason Categories: Editorials, Movies, Marvel Comics
"How weird is this? The Thanos Quest, a comic Ron Lim and I did more than two decades ago, is this past month's #1 best selling comic. All it takes is a little film exposure, apparently."
- Jim Starlin, writing on his Facebook Timeline
Be sure to check out our other notable quotes!
[Artwork: The Thanos Quest]
"If Stan suing Marvel 10 years ago was like Colonel Sanders suing Kentucky Fried Chicken, confronting Stan in 2012 about the injustice done to Jack Kirby by Marvel would be like grilling Mr. Peanut about the business practices of Kraft Foods."
- Alex Pappademas, writing about "The Inquisition of Mr. Marvel: On The (Surprisingly Complicated) Legacy Of Stan Lee"
Be sure to check out our other notable quotes!
[Artwork: Stan Lee]
Grantland has put up a two-part excerpt from Sean Howe's highly-anticipated new book: Marvel Comics: The Untold Story.
If you have any interest in Marvel Comics, especially its inner workings, then this appears to be must-reading. In the excerpt, here's how various Marvel folks from the 1970s era are described:
Don McGregor: "... diminutive, fast-talking, aspiring filmmaker from Rhode Island."
Steve Gerber: "...a chain-smoking Camus obsessive from St. Louis."
Gerry Conway: "...the Brooklyn-born prodigy who'd started writing DC Comics when he was 16."
Steve Englehart: "...a bearded and bespectacled conscientious objector from Indianapolis."
Click to continue reading Marvel Comics: The Untold Story
Joss Whedon has announced some of the SHIELD agents that will be appearing in his adaptation of Marvel's favorite spy comic (created by Stan Lee and Jack Kirby).
Kimberly Roots at TV Line has the rundown and it includes: Agent Grant Ward, Agent Althea Rice, Agent Leo Fitz and Agent Jemma Simmons, along with a female character called Skye who's described as "fun, smart, caring and confident" which makes her a TW, Total Whedon.
But now that some of the characters have been made public, there's only one thing left to do: make up your own deadpool.
Which male character will die in the first season, and will it happen in the first episode, or will the sacrifice be made later, like, say, the season-ending cliffhanger?
Your move, Whedon fans. I've already made my chart.
[Artwork: Nick Fury]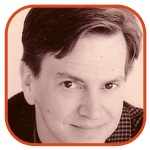 Posted by Tom Mason Categories: Editorials, Movies, Marvel Comics
Do you love dogs?
Movie producer Avi Arad, the former chief creative officer of Marvel Comics and founder of Marvel Studios, is now an independent producer on the Sony lot.
And he needs an assistant. And not just any assistant: a First-Assistant.
Click to continue reading Comic Book Jobs: Avi Arad
Read More

| First Assistant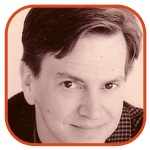 Posted by Tom Mason Categories: Editorials, Site Features, DC Comics, Marvel Comics
You know how you can tell that Summer's over? There aren't any more big budget super-hero movies coming out. Fortunately, there's all kinds of stuff on the internets to keep us occupied.

Beau Smith writes about the late Joe Kubert.

Tom Spurgeon writes about Harry Harrison.

I would've watched the heck out of any Daredevil movie that was done like this trailer:

Comic Strip of the Day talks about Richard Thompson and his decision to retire from Cul de Sac because of illness.
Click to continue reading Weekend Reading: Chaykin, Kubert, Harrison and Harlan
© Gear Live Media, LLC. 2007 – User-posted content, unless source is quoted, is licensed under a Creative Commons Public Domain License. Gear Live graphics, logos, designs, page headers, button icons, videos, articles, blogs, forums, scripts and other service names are the trademarks of Gear Live Inc.