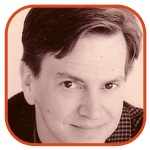 Posted by Tom Mason Categories: Editorials, Viz Media
Do you love the manga? I know, who doesn't right?
If you'd like to work for the well-established gang at Viz (the Naruto people), there still appear to be openings in their 2012 intern program, for those of you in the San Francisco area.

They have opportunities in many departments: Animation Production, Design, Editorial, Information Technology, Magazines, Marketing, Online and Publishing Licensing.
Some of the positions require interns to be "able to speak, read and write in English and Japanese."
And all applicants should be aware that they "may be subjected to work-related content such as: sexually explicit images, nudity, and graphic violence. Applicants should be willing to work with this type of content. VIZ Media does not condone the viewing of this content where not work-related."
Click to continue reading Comic Book Jobs: Viz Media Interns!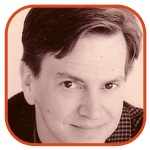 Posted by Tom Mason Categories: Editorials, Movies, Viz Media
Did you know that there's a new Yu-Gi-Oh! movie coming out? Yu-Gi-Oh! 3D Bonds Beyond Time is scheduled to debut on February 26 in 300 digital US theaters.

For those in the know, this marks the 10th anniversary of Yu-Gi-Oh! Those who drop into the theater to see it big-screen will "receive a promotional Malefic Red Eyes Black Dragon card along with a mini-manga from Viz Media."

It's like Free Comic Book Day at the movie theater. You'll find a way to locate your nearest theater at the link.

If you're a fan, go forth!

[Artwork: Yu-Gi-Oh!]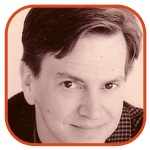 Posted by Tom Mason Categories: Editorials, Viz Media
Interning is a great way to pick up some business skills while you're in school and get some college credit. Interning at a publishing company is a great way to figure out if you have any interest in getting involved in the business that helps you clutter up your bookshelves with books and your iPads with downloads.
Acclaimed manga publisher and anime company Viz Media, in San Francisco, is taking applications for their 2011 Spring Intern program and there's no time like the present to get those applications in.

Viz has part-time internships available in a variety of departments including: Animation Production; Consumer Marketing; Consumer Products & Approvals; Design Intern; Editorial; Information Technology; Magazines; Publishing Licensing; Sales & Retail Development; and Web Production.
But those positions won't last for long, so brush up the resume with all your Starbucks and McDonald's experience and get it over there.

Good luck, internship seekers!

[Artwork: Naruto, from Viz Media]
Read More
| Viz Media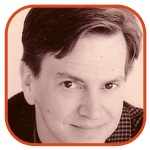 Posted by Tom Mason Categories: DVD, Editorials, Viz Media
Do you like Mrs. Doubtfire for its location? Does the idea of all day fog make you tingle? Or do you just want to drive around San Francisco like Steve McQueen in Bullitt?

And most important of all, do you like manga and anime? Because Viz Media is looking to fill two positions.

First up is an Associate Producer for the DVD division of their Animation Production team. You need the equivalent of 3-5 years experience "in delivering high quality video coordination duties related to Japanese-produced animation videos, TV programs, film, comics, or other related products." And they'd really like it if you had experience in "coordinating and/or managing DVD, TV, post production, or Media production in an entertainment, advertising, or design department."
Click to continue reading Comic Book Jobs: Viz Media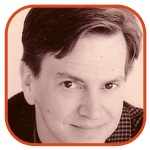 Posted by Tom Mason Categories: Editorials, Movies, Television, DC Comics, Marvel Comics, TokyoPop, Viz Media
If you want to break into comics via by following the traditional corporate path instead of freelancing, you might try your luck at being an intern.
There's usually no money involved, you can get some college credit and you'll be doing important comic book work like getting coffee for the office or picking up someone's dry cleaning.
But you'll get to see how a comic book company works from inside its cubicles and that will either thrill you or horrify you. Companies often hire from their old intern pool when staff jobs become available so this is also a way in, should you do a good job, impress the heck out of the right people, and network like all those books tell you.
Viz Media, the San Franciso-based manga and anime company has a 2010 Fall Internship Program bursting with part-time opportunity in a number of departments: Animation Production, Design, Editorial, Information Technology, Licensing, Magazines, PR & Marketing, and Sales & Retail Development.
Click to continue reading Comic Book Jobs: Marvel, Viz, Tokyopop and Time Warner Interns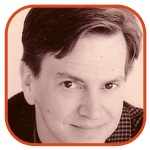 Posted by Tom Mason Categories: Editorials, Marvel Comics, TokyoPop, Viz Media
Comic book jobs are tough to get, even when the economy is running along smoothly. Now that we're still in the middle of a deep recession with a large number of folks unemployed for quite some time, it's even harder. Still, there are a few places for resume senders to send a resume.
Reed Exhibitions, the nemesis of Gareb Shamus, is looking for a Sales Executive for their ReedPop group. No, that isn't some kind of mid-Western cola, it's their Comic and Anime division that caters to "fans of comics, anime, movies/tv, video games, action sports, mixed martial arts, food and toys."
Click to continue reading Comic Book Jobs: Who's Hiring? Reed, Marvel and Tokyopop!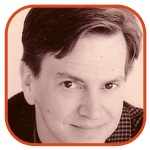 Posted by Tom Mason Categories: Editorials, DC Comics, Independent, Marvel Comics, Viz Media
Happy holiday weekend for those of us in the US who love a long weekend, some grilled meat and a cold Pabst Blue Ribbon. And since there's no football game, you can spend that extra time surfing the internet. Here are some links to fill the game-less void:
Vertical: Given the significant changes at manga publishers Viz (massive layoffs) and CMX (DC shuttered the division), it's interesting to read about someone with a little different take on events. Rod Lott at Bookgasm has a chat with Ed Chavez at Vertical (publishers of Osamu Tezuka's Black Jack, among other things). "While I will always say there is plenty of grade-A material to license from Japan available, access to those properties has become quite limited over the last three to four years. I find it curious that this lack of competition has occurred during the recent decline of the U.S. manga market."
Steve Perry: The death of the Thundercats and Timespirits writer is just about the saddest way for a comic book creator to go. Johnny Bacardi exchanged correspondence with him recently, but I don't want to spoil his story, except to say that it's one you'll want to read.
Click to continue reading Weekend Reading: Vertical, Fantastic Four, Cowboys & Aliens and Lost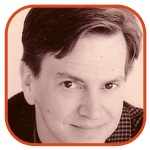 Posted by Tom Mason Categories: Editorials, Viz Media
Viz, the publishers of Shonen Jump, Bleach, One Piece, Dragonball Z and Naruto (and tons of other great manga and anime projects) is looking for a Purchasing & Logistics Coordinator to join their Finance team!
Could that be you? It could be if you have experience in "purchasing and/or supply-chain-management" and "experience in Print/Optical Disc/Home Entertainment Product Packaging procurement" and "knowledge of competitive and lawful bidding and awarding requirements" and you understand the "regulatory factors governing purchasing such as UCC, antitrust laws and ethical principles." I need a translator for almost everything you just read, but if you don't, pop that resume over.
The chosen one will assist Viz's Director of Purchasing with "establishing, communicating, and maintaining company-wide purchasing policies and procedures" so you won't just be following orders, you'll be tracking purchasing orders through the system.
Click to continue reading Comic Book Jobs: Who's Hiring? Viz Media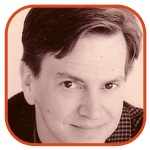 Posted by Tom Mason Categories: Editorials, Viz Media
San Francisco is a really nice city. It's easy to get around in, has a vibrant arts culture, and excellent food. Also, home to Dashiell Hammett, one of the great American writers and Wondercon one of the best of the regional conventions.
You know who else is there? Viz Media, the publishers of Naruto and Shonen Jump.
And now the manga publisher by the bay is looking for a Royalty Financial Analyst. That does not mean you'll be counting and investing the Queen's money, but does mean you'll be on the Viz Finance Team.
You're going to need some "solid math skills" (well, duh), an ability to "think in an analytical fashion" and you're going to need those Japanese bilingual skills to even get in the door.
You'll be using these mad skillz to compile, prepare and review royalty reports, review licensing agreements "to ensure compliance," process data, report to licensors and licensees, and all that fun accounting stuff. Sadly, an interest in comic books, publishing, manga, anime, etc. is not listed as a requirement, but on the plus side it's not being put out there as a detriment either.
Click to continue reading Comic Book Jobs: Who's Hiring? Viz!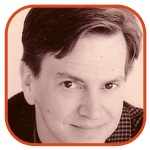 Posted by Tom Mason Categories: Editorials, Viz Media
Over in the city by the bay (that's San Francisco for you rubes in the audience), Viz Media (publisher of Shonen Jump, Naruto and a whole lot more) is looking for a Bilingual Japanese/English Collateral Coordinator. That sounds like a job you get at a bank your first year out of college, but it's much better than that.
It's an opportunity to join Viz's Sales & Product Marketing team. If you know your manga, can fluently read/write/and speak in both English and Japanese, can translate, and have some graphic design experience, there's an English/Japanese desk with your name on it.
Lots of duties come with the new job including logistics, timelines, tracking and trafficking. Some of them—like drafting promotional copy and working with licensors in Japan sound like high points indeed. As does the part about occasional travel, both domestic and international. Wonder where they'll send you…
Of course, there are some minimal physical requirements: you must be able to: "lift and carry materials weighing up to 20 pounds, kneeling, bending. Approximately 70 percent of time spent on the job involves use of a video display terminal. Must be able to sit for extended periods and to utilize standard ergonomics practices." So, probably not for the average Justice League fan.
Click to continue reading Comic Book Jobs: Who's Hiring? Viz And Not Viz!
Read More
| Career Builder via Viz
© Gear Live Media, LLC. 2007 – User-posted content, unless source is quoted, is licensed under a Creative Commons Public Domain License. Gear Live graphics, logos, designs, page headers, button icons, videos, articles, blogs, forums, scripts and other service names are the trademarks of Gear Live Inc.