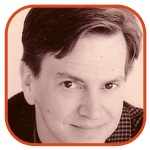 Posted by Tom Mason Categories: Editorials, Site Features, DC Comics, Marvel Comics
You know how you can tell that Summer's over? There aren't any more big budget super-hero movies coming out. Fortunately, there's all kinds of stuff on the internets to keep us occupied.

Beau Smith writes about the late Joe Kubert.

Tom Spurgeon writes about Harry Harrison.

I would've watched the heck out of any Daredevil movie that was done like this trailer:

Comic Strip of the Day talks about Richard Thompson and his decision to retire from Cul de Sac because of illness.
Click to continue reading Weekend Reading: Chaykin, Kubert, Harrison and Harlan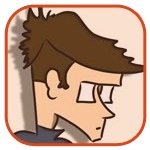 Posted by Kris Madden Categories: Site Features
Charles Schulz passed away today nine years ago in February, 2000.
I've been wondering about how to tribute a man that has done so much for the world of cartoons, comic strips, art, and my own life.
Should I start out with the fact that he was born in Minnesota at the beginning of the roaring twenties? Because both the Midwest and jazz piano have been staples of Schulz's work. And tributes usually begin with preliminary facts like these.
Or maybe an anecdote about how he got the name "Sparky"? Or how one of his most prized possessions was the "Combat Infantry Badge" he earned for his duty in World War II? Or that he was inducted into the United States Figure Skating Hall of Fame, because those events are more about the man that he was, but don't show you the whole picture of who Charles Schulz was.
Whenever they tribute someone in an article they usually mention numbers and usually they're pretty big numbers, and Charles Schulz is certainly no stranger to big numbers. "Peanuts" has appeared in more than 2,600 newspapers and 75 different countries at the time of his passing. When he attended school he skipped 2 and half grades, which is more than most of us ever did. But those numbers don't really memorialize the man as I remember him.
And I've also seen writers talk about what has been left behind, or created, since the person's passing. And I could rattle on about the Charles M. Schulz Museum and Research Center, along with countless "Peanuts" strips that will continue to grace newspapers worldwide.
While all of these things are true and make up pieces of Charles Schulz. I don't think anything captures him more than the picture of snoopy lying atop his dog house and staring at the sky dreaming.
Click to continue reading We Miss You Charles Schulz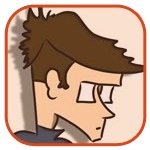 Posted by Kris Madden Categories: Editorials, Reviews, Site Announcements, Site Features, Independent
February 2005: Scott McCloud gave a speech at TED regarding what he saw as a possible future for the medium of comics, and called it "infinite canvas". He pointed out that if comic book artists viewed the computer as a window into space then panels could be arranged in more dynamic ways. And not only dynamic, but artists would have an endless number of variations for their panel compositions.The narrative's movement would not be constrained to the dimensions of paper, but instead would be free to move in anyway needed to best tell the story. McCloud gives two examples of this in his speech of this movement and ends with a plea for the expansion of comic books in this format.
February 2009: Microsoft Labs developer Ian Gilman took the idea and ran with it. He created a sequential-art viewing platform, which provides users with the ability to create exactly what Scott McCloud spoke about in his 2005 TED talk. The platform, naturally titled "Infinite Canvas", is in beta testing right now. You can read about its development on his blog.
You can also play around with it and read other comics users have submitted, including artists like "Neil Gaiman and, of course, Scott McCloud.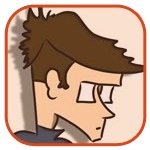 Posted by Kris Madden Categories: Reviews, Site Features, Independent
WARNING!: You may spend the entire day at this site!
At least, I almost did. With a user-friendly platform and great functionality toonlet gets my vote for an awesome site to create your latest witty comic strip. The platform works off of a series of "art packs", which contain parts of the character (Head, body, mouth, etc) you can then mix and match until you've created a character you are pleased with and use them in future comic strips. You can also assign emotions to the character and build variations so that you can create multiple comic strips in minutes.
Click to continue reading Cool Web Sites: Toonlet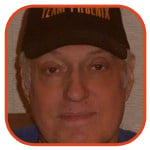 Posted by Joel Rosenberg Categories: Reviews, Site Features, DC Comics, Marvel Comics
Well, the comic groundhog has risen from its hole and determined six more weeks of not so exciting comics. Still, we persevere.
The only toys of note are the New Gods. Paraphrasing The Who, here's the New Gods, same as the old Gods. Plus the 4th printing of Amazing Spider-Man 583. Some guy in New York advertised the third printing at $3.99 with an ad in which he said the comic might become a collector's item. So what are my Diamond bills listing that book's worth? See you on E-bay.
Secret Warriors has in it… well, it's a secret, so I can't tell you. Haunted Tank 3 continues a cool and relevant storyline. War of the Kings, Darkhawk, gets us back into space in this highly well-received series. Final Crisis, Legion concludes and I am sure it will continue in the final figuring out of why the Skrulls replaced Grant Morrison and where is the original? So far, none of my customers have enjoyed Final Crisis and I don't think you can blame them. And for the few, the proud, we have the next Buffy. Hopefully, next week we have a huge shipment of Essentials coming in at bargain prices.
Stay tooned.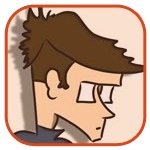 Posted by Kris Madden Categories: Site Features, DC Comics
Like Inigo Montoya's line from The Princess Bride, "...You killed my father, prepare to die" or Jules Winfield's Ezekiel quote in Pulp Fiction, "...And you will know my name is the Lord."
Green Lanterns have their line to recite before they take out the villainous scourge of the earth. But unlike the other quotes, when you say the Green Lantern creed, it sounds best when you're wearing your own Power Ring.
This Instructable will provide you with tools and instructions you need to get going on your Green Lantern costume for Halloween 2009 or Comicon in the Summer. With ring building guides from beginner to advanced, there's a ring for every kind of Green Lantern DIY fan.
Or if you'd rather save the time and energy you can pick a power ring up here as well.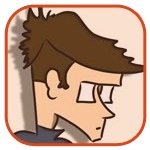 Posted by Kris Madden Categories: Editorials, Reviews, Site Features, Independent
In a time when comic book prices are high, you may feel the need to cut down on your weekly comic book spending; but that doesn't mean you have to cut down on your weekly comic book reading. There are comic book artists who have their work available online for your visual enjoyment.
The Shiga Books website refers to artist Jason Shiga who won the 2004 Eisner award for "Talent Deserving of Wider Recognition". The site not only highlights Shiga's work, but also links the reader up with some of Jason's favorite web comics.
Click to continue reading Shiga Books: Free Online Comic Books
Read More
| Shiga Books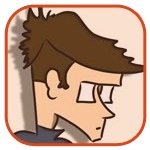 Posted by Kris Madden Categories: Editorials, Site Features

"You're money and you don't even know it."
It's the truth, you don't even need to keep reading this article, because you can already draw comics. The problem: "you don't know it," and I'll show you that you already know how to draw in 5 steps.
Click to continue reading Learn to Draw the OVOLO Way #1
© Gear Live Media, LLC. 2007 – User-posted content, unless source is quoted, is licensed under a Creative Commons Public Domain License. Gear Live graphics, logos, designs, page headers, button icons, videos, articles, blogs, forums, scripts and other service names are the trademarks of Gear Live Inc.