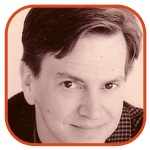 Posted by Tom Mason Categories: Reviews, Marvel Comics
Doug Moench did not create Shang-Chi (Steve Englehart and Jim Starlin did), but when he took over the book, he ran with it, creating an epic 100-issue run on Marvel Comics' Master Of Kung-Fu that remains, I think, unsurpassed in its 1970s-1980s greatness.
Shang-Chi is the son of the legendary villain Fu Manchu. And the cast of characters that Moench added to the book include elderly Fu Manchu-hunter Sir Denis Nayland Smith and his muscle, Black Jack Tarr, Clive Reston (who is alleged to be the son of James Bond and a nephew of Sherlock Holmes), Leiko Wu, and a pair of recurring characters based on Groucho Marx and W.C. Fields.
Issue #120, January 1983, "Dweller By The Dark Stream," is a stand-alone story, not part of some giant conspiracy-laden arc. All of the series' regular cast is tied up with the exception of Shang-Chi. His planned meditation is interrupted by Rufus Carter, a former CIA agent (and former kickboxing champ) who some call "the ebony Bond." Carter's a one-eyed freelance private eye who persuades Shang-Chi to be his back-up man on his first case.
Click to continue reading Master Of Kung-Fu #120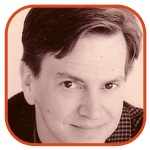 Posted by Tom Mason Categories: Reviews, Independent
There are two kinds of music I don't like: Country and Western. And there's one kind of comic book I'm not naturally drawn to: the celebrity biography, particularly one of a musical act.
And yet at San Diego this year, I picked up a preview copy of Abrams Comicarts' upcoming musical biography graphic novel The Carter Family: Don't Forget This Song by Frank M. Young and David Lasky.
I'm not supposed to quote from it since it's an uncorrected proof - a sampler - and only contains the first 64 pages out of 192, but based on what I read, I'm hooked.
The Carter Family is a legendary music act that featured A.P (Alvin Pleasant), Sara and Maybelle Carter and that, from 1927 to 1956, pretty much defined and set the standard for country music. They sang, recorded and kept alive classic tunes and also wrote their own. June Carter was one of the Carters and she eventually married Johnny Cash - the Carter Family had a long reach.
Click to continue reading The Carter Family: Don't Forget This Song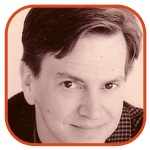 Posted by Tom Mason Categories: Editorials, Reviews, DC Comics
When my local comic book store bellied-up over the summer, I picked up some back issues at bargain prices.
One of them was Mister Miracle #19, a comic that I absolutely hate not because of the creative inside, but because of what it represents: everything wrong with corporate comics.
Mister Miracle #19 (September 1977) is the first issue of a reboot of the Jack Kirby title nearly 3 years after the series was cancelled at #18 (March 1974). When DC revived an old title back in the day, they preferred to keep the numbering intact because of the demands of newsstand distribution. Quite the opposite of what happens now.
It's a fun revival by Steve Englehart and Marshall Rogers, who'd achieve greater impact with their work on Detective Comics at around the same time. Their story in MM #19 picks up pretty much where #18 had left off and it reveals how comics used to be written.
Click to continue reading Mister Miracle #19: Why I Hate This Comic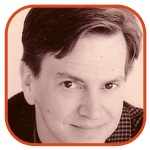 Posted by Tom Mason Categories: Editorials, Movies, Reviews, Marvel Comics
Yeah, my bad. I finally got around to seeing The Avengers on the big screen with my old pal Dave Olbrich (he was seeing it for the third time).
I'll echo what is probably the view of 99% of the super-hero movie audience: (1) I loved it and (2) where was this movie when I was 13?
Afterwards, I had a few thoughts.
I was surprised by the sudden death of what I thought was a fairly major character in the continuity. I know Joss Whedon always likes to kill off someone in his movies – I'm sure the first draft of Toy Story had a sacrifice from Mr. Potato Head – so I should've been better prepared. But I wasn't. Sad to lose the character and sadder that the actor has lost a pretty good gig.
Tom Hiddleston was riveting as Loki, an excellent performance capturing the character's grandiose plans and his petty humanness. Here's hoping he gets as good a role in subsequent years and doesn't end up playing a Russian mobster on Person of Interest, or the put-upon dad in some lame sitcom.
This is my favorite Scarlett Johansson movie. And yes, I've seen more than one. Including that one. And that one too.
Click to continue reading The Avengers: I Finally Catch Up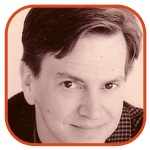 Posted by Tom Mason Categories: Editorials, Movies, Reviews, DC Comics, Marvel Comics
So the Olympics are finally over, and that means it's time to talk about real heroes, right? Y'know, the ones in capes!
For most of us, we have the belief that Bill Finger is the true creator of everything that made Batman great. Here's why.
Jake Hinkson looks at The Dark Knight Rises and the other two parts of Christopher Nolan's trilogy: "Unlike the set-bound comic-gothic theatrics of Tim Burton's Batman films or the plastic sex-toy quality of Joel Schumacher's films, Batman Begins is a full on epic."
Click to continue reading Weekend Reading: Batman, Doonesbury, Killraven and Kickstarter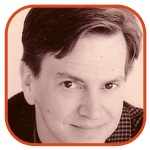 Posted by Tom Mason Categories: Conventions, Editorials, Reviews, DC Comics
Comic Con International has come and gone already. Naturally, my Comic Con experience is quite a bit different from most people. I've been going for quite a while, have a lot of friends and acquaintances that I see there, and have an established routine of places to be at certain times.
I got there too late on Wednesday for what some reported was a raucous Preview Night, so my convention didn't start until Thursday morning.
Tom Spurgeon at The Comics Reporter has a rundown of convention memories from around the internet. (And congratulations to Tom for his Eisner Award for Best Comics-Related Journalism. It's well-deserved.
Click to continue reading Comic Con International: 2012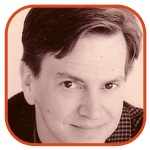 Posted by Tom Mason Categories: Conventions, Editorials, Movies, Reviews, Image Comics
This is the week where the comics industry slows down for a couple of days as everyone saves their big news for Comic Con International in San Diego. That gets going on Wednesday evening - Preview Night - and you can expect the announcements to start flying faster than anyone can cut and paste a press release, and everyone's abuzz with their favorite version of the four Spider-Man movies.
For now, though, the internets still have some things to read:
A weather-battered Beau Smith looks at Spider-Man.
Longbox Graveyard also has a look at Spider-Man, of the Steve Ditko era.
Hero Complex reports the return of Marc Silvestri's Cyberforce, with the words "Kickstarter" and "free" as part of the launch equation.
Click to continue reading Weekend Reading: Spider-Man, Cyberforce, and Norm Breyfogle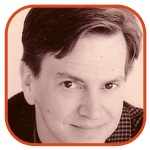 Posted by Tom Mason Categories: Conventions, Editorials, Reviews
To everyone suffering through the summer heat wave, wind and electrical storms and power outages in the U.S., my heart goes out to you. If you've still got the internets, here are some things to help ease the pain.
Daniel Best reports on trouble at Oz Comic-Con in Australia this weekend.
With convention season in full swing, the critic Bill Sherman reviews Rob Salkowitz' Comic-Con And The Business Of Pop Culture, an account of the 2011 Comic Con International in San Diego. "Salkowitz approaches his topic as both a business analyst and a longtime fanboy -- and he shows a commendable breadth of knowledge about both the medium and the somewhat clannish fan culture.
Click to continue reading Weekend Reading: Frazz, Doc Savage and Spike Milligan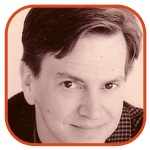 Posted by Tom Mason Categories: Editorials, Movies, Reviews, Television, Independent
Interested in a book that features Mike Mignola (Hellboy), Drew Struzan (Shawshank Redemption, Indiana Jones), Duncan Fegredo, Frank Quitely, Walter Simonson, Chris Weston, and Howard Chaykin? Of course you are. Then you're in luck. My buddy Joel Meadows is prepping the 20th anniversary edition of Tripwire, his comics/TV/movies magazine, in a beautifully crafted 200-page hardcover book.
Says Meadows: "It will be filled with the sort of content that has garnered praise from many of the biggest and best names in genre over its twenty-year existence."
Click to continue reading Unbound: Alan Moore, Frank Miller, Drew Struzan, Kaluta, Chaykin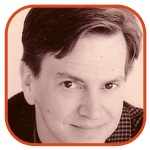 Posted by Tom Mason Categories: Conventions, Editorials, Reviews
The countdown to San Diego has begun. You can tell because Mark Evanier is starting to post his great stories about San Diego cons of the past.
I've really been enjoying his tales of the con that involve Ray Bradbury and Julie Schwartz (and MAD Magazine's Al Feldstein). One of the things that's being revealed is that Julie, a longtime DC Comics editor and later company ambassador, doesn't come across as a likeable guy.
This will not come as a surprise to anyone who's read about Evan Dorkin's repeatedly unpleasant encounters with Schwartz.
Or to people who are familiar with Colleen Doran.
Speaking of Ray Bradbury, Frederik Pohl remembers his friend of 75 years.
Click to continue reading Weekend Reading: Ray Bradbury, Alex Toth and Before Watchmen
© Gear Live Media, LLC. 2007 – User-posted content, unless source is quoted, is licensed under a Creative Commons Public Domain License. Gear Live graphics, logos, designs, page headers, button icons, videos, articles, blogs, forums, scripts and other service names are the trademarks of Gear Live Inc.