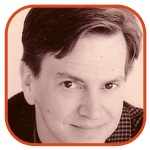 Posted by Tom Mason Categories: Editorials, Movies, Reviews
Whoa.
To everyone in the Eastern US affected by Frankenstorm Sandy, my heart goes out to you. Stay safe and I hope normalcy returns as soon as possible. (And don't forget to vote!)
Show business knew how to take away the game ball from Sandy coverage with the announcement that George Lucas was selling Lucasfilm to Disney for $4 billion (with a 'b'). That's just mind-boggling.
And with that news came the news that new Star Wars films will be forthcoming with Lucas not involved in their production. Then, as if that wasn't enough, Lucas announced his charitable intentions with the $4 billion. What a week. Marvel and DC will have to stage a double-secret-reboot just to get a little press.
Let's see what else is going on:
Click to continue reading Weekend Reading: Disney, Star Wars, James Bond and MAD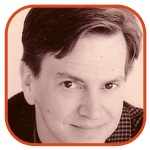 Posted by Tom Mason Categories: Editorials, Reviews, DC Comics
Others have reported on this so it won't come as news, but it's too good to not share. Because it's Batman!
DC Comics has a new digital venture that looks amazing. Batman: Li'l Gotham is from artist and co-writer Dustin Nguyen and his co-writer Derek Fridolfs. Batman: Li'l Gotham is a "stylized, watercolor take on the heroes and villains of Gotham, and each new installment will be set against the major holiday of each month."
Click to continue reading Batman: Li'l Gotham by Dustin Nguyen
Read More
| Batman: Lil Gotham @ Comixology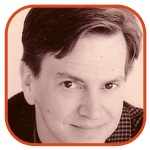 Posted by Tom Mason Categories: Editorials, Movies, Reviews, Marvel Comics
First off, smart thoughts on the state of various elements of the comics industry - retail, Marvel, 24 Hour Comics Day - from Tom Spurgeon at The Comics Reporter.
Bleeding Cool has the story announcing Rob Liefeld's latest retirement from comics. And then moments later says he's back.
Here's a nice review of Mark McKenna's new indy comic, Combat Jacks. "While McKenna might be known as a great inker, he is certainly a surprisingly good writer too. The story and dialogue of Combat Jacks is quite enjoyable, making me wish there were more comics like this sadly rare done-in-one sci-fi/horror story."
Who was the mysterious Marvel Comics creator known as Kevin Banks?
Click to continue reading Weekend Reading: Marvel Comics, Combat Jacks, Rob Liefeld & Star Trek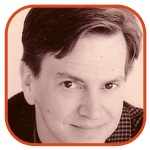 Posted by Tom Mason Categories: Reviews, Television, Image Comics, Marvel Comics
Of all the great horror icons - Frankenstein's monster, vampires, mummies and Black Lagoon creatures - my favorites are zombies.
I was a kid when I discovered that comics were forbidden to use the word "zombie" if they wanted the Comics Code Authority's Seal of Approval (so Marvel revived an old Robert E. Howard word "Zuvembie" as a workaround). So it should be no surprise that I've loved me some Walking Dead ever since the first comic appeared on the stands. I'm a sucker for horror comics and it hit me at just the right time. Also, Kirkman was telling his horrific story in a very intriguing way - bad stuff was happening, characters you liked were going to die, and it was hard to peg just where it was all going.
(Spoilers after the jump!)
Click to continue reading The Walking Dead: Season 3 So Far!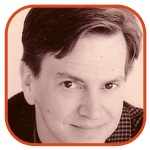 Posted by Tom Mason Categories: Editorials, Movies, Reviews, Marvel Comics
What a crazy week! Here's a bunch of stuff you might've missed.
Writer Sean Howe talks about his new book, Marvel Comics: The Untold Story with Salon's Panio Gianopoulos.
David Lloyd talks about his new venture, Aces Weekly. It looks like there's a lot of good stuff over at his site.
Click to continue reading Weekend Reading: Marvel, David Lloyd, Mattotti and Sexy Batgirl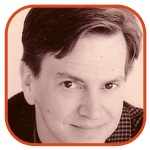 Posted by Tom Mason Categories: Reviews, Television, DC Comics
Frank Miller Sued by Former Assistant...
-- News Item
In the tradition of Keeping Up With The Kardashians and Here Comes Honey Boo-Boo, legendary comic book artist Frank Miller appears tonight on TLC in the premiere of his own reality show: Meet the Millers.
In the debut episode, the award-winning creator and his current girlfriend Kimberly Cox interview a new assistant by testing her coping skills with hammers, phones and how many times she can watch the great one's trifecta: Robocop 2, Robocop 3 and The Spirit.
Then hijinks ensue as Kimberly heads to a Korean deli to demand to speak to "kimchi," whom she presumes is the owner, while Frank gives us a sneak preview of his latest graphic novel: The Right Winger & Hippie Puncher, a clever reworking of a rejected DC Comics pitch for The Dark Knight Returns Some More graphic novel.
Click to continue reading Keeping Up With The Frank Millers
Read More
| Frank Miller's Right Wing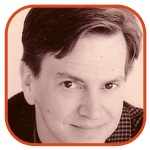 Posted by Tom Mason Categories: Movies, Reviews, Independent
"I need 1.21 gigawatts of electricity!"
If that calls up images of Marty McFly, Doc Brown, DeLorean time machines and the Enchantment Under The Sea dance in your brain, then you're a fan of Back To The Future, the time-traveling trilogy starring Michael J. Fox and Christopher Lloyd.
And if you are a fan, you're definitely going to want A Matter of Time: The Unauthorized Back to the Future Lexicon from Hasslein Books and author Rich Handley.
The massive book ships in November, but you can pre-order it from the official website.
According to Handley, his lexicon "brings fans the entire franchise: every character, place and object ever featured in the BTTF mythos, from not only the films, but also the screenplays, cartoons, novels, video games, card game, amusement-park ride, music videos and more."
Click to continue reading Back To…Back To The Future!
Read More
| Hasslein Books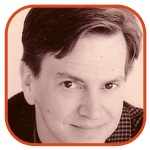 Posted by Tom Mason Categories: Editorials, Reviews, Television, Image Comics
Oh Walking Dead, you make this so difficult! That's because it's hard to write about The Walking Dead without giving anything away.
Season 3 just debuted on AMC and so much happened that's gasp-worthy and intriguing in a "What's next?" kinda way that to write it out is to spoil it for anyone who DVR'd it. Sure, a bunch of zombies get killed, things aren't quite what they seem, and Carl's getting pretty handy with a gun and hand-to-hand zombie-fighting is pretty intense (I could probably do it if I had to, but I'd almost certainly be bad at it).
Click to continue reading Walking Dead: Season 3 Premiere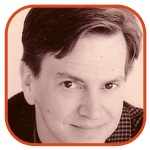 Posted by Tom Mason Categories: Reviews, Independent
Kids refusing to follow their parents into the family business is a time-honored tradition in fiction and in real life. But what if your parents are vampires and you'd rather do your own thing? That's the fun premise behind Lea Hernandez's new Indiegogo project, The Garlicks.
Hernandez is an award-winning writer/artist who's already notched five graphic novels so she knows what she's doing. Lea has a terrific cartooning style that's bright, expressive and full of fun, perfect for vampire comedy. And she's got a pile of fans that include Neil Gaiman, Jim Lee and Kurt Busiek, who all know a good thing when they see it.
And you will too, once you head over to Indiegogo and have a look.
[Artwork: The Garlicks, © Lea Hernandez]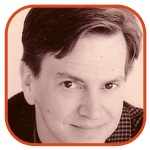 Posted by Tom Mason Categories: Reviews, Image Comics
One of the great things I love about going to Comic Con International in San Diego is taking a stroll through the small press section, Artist's Alley and the Image set-up. I never know what I'll find, but I always find something interesting that nearly makes the whole convention worthwhile.
In 2011, it was Ian Churchill's Marineman.
This year, it was Reed Gunther by Shane and Chris Houghton.
I've forgotten which one of the creators I met at the Image Comics booth (got to start writing these things down), but he hand-sold me a copy of Reed Gunther #2, one of the older issues.
This is a terrific comic book. The story is touted for all ages, and it truly is. I can easily see this being enjoyed by a 9-year-old and a 39-year-old - it's just great fun with terrific storytelling chops on display by both writer and artist.
Click to continue reading Reed Gunther: Cowboys, Monsters & Bears, Oh My!
© Gear Live Media, LLC. 2007 – User-posted content, unless source is quoted, is licensed under a Creative Commons Public Domain License. Gear Live graphics, logos, designs, page headers, button icons, videos, articles, blogs, forums, scripts and other service names are the trademarks of Gear Live Inc.