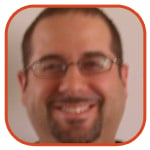 Posted by David Torres Categories: Movies, Reviews, DC Comics
My co-worker told me once that his brother liked "Batman and Robin". I said to myself that in no way was that even possible. Well, he doesn't like "Batman and Robin," but he does like it a bit and feels some of the criticism about the film is too harsh. I decided that this would make for a good blog and I asked him to write a review of the film while I would write my own. Here is his review:
YES, THAT'S RIGHT, A DEFENSE OF BATMAN AND ROBIN…
by Evan C. Price
Viewing Joel Schumacher's Batman and Robin for the first time since its release in 1997, I am surprised at the contempt for this sequel among comic book fans, IMDB and Ain't-It-Cool regulars, and the usual assortment of internet grumps and trolls.
"Bane was a complex villain and they ruined him."
"The worst comic book film ever made."
"It raped my childhood."
And so on.
Click to continue reading Batman and Robin: Opposing Viewpoints (Part One)
Read More
| Wikipedia

Posted by Jonas Hinckley Categories: Editorials, Movies, Marvel Comics
I know that in the general scheme of things, getting any kind of decent movie made is something of a miracle, but when you look at the succession of comic-book-related movies we've had in the last decade or so, it strikes me as rather ridiculous that this Friday we're about to get the third Punisher movie made since 1989, and from everything I've seen, it looks to be just as painful as the first two.
A slight caveat here, of course, is that I haven't seen Punisher:War Zone, so it could actually be good… but if it is, the studio and their marketing team sure are doing everything possible to hide that fact, including the horrible and extremely loud heavy metal soundtrack that hits you when you go to the official movie site—click the link at your peril.
Click to continue reading Why Is It So Darn Difficult to Make a Decent Punisher Movie?
Read More
| Punisher Movie Site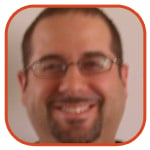 Posted by David Torres Categories: Editorials, Movies, Television
I was just watching the new Star Trek trailer again. As you know, the trailer opens with a young James Kirk driving a car, but if you watch the classic Star Trek episode "A Piece of the Action" Kirk does not know how to drive a car.
In the episode, Captain Kirk and the crew arrive on a planet that has been exposed to Earth culture by a book about Chicago gangsters of the 1920s. The entire planet looks like Earth during that time period - complete with cars. Kirk and Spock get in a car and Kirk does not do a good job of driving. But in the new trailer, he's a master. Are the writers of the new film aware of this discrepancy? Do they care? Am I being a fanboy? I'm just wondering how much more Star Trek continuity will be altered in this new film?
Click to continue reading Captain Kirk can drive? Star Trek continuity and the new Star Trek film
Read More
| Star Trek Movie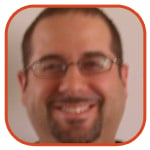 Posted by David Torres Categories: Editorials, Movies, Marvel Comics
I finally got Iron Man on DVD the other day. Whenever I get a DVD of a comic book movie I ALWAYS get the double disc set because of the extras. I saw when I was ordering it online that this DVD had a history of the character in comics. I love comics and I love history so this was a win-win situation.
So I sat down one night and began watching the extras first before I even watched the film. I saw the film in the theater, so I could wait until I saw the extras first.
Click to continue reading Iron Man: Warmonger or American Hero?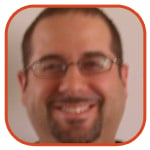 Posted by David Torres Categories: Editorials, Movies, Marvel Comics
Now that we know that the casting of Will Smith as Captain America was just a rumor, we can continue to debate who we would like to see be cast as Captain America. Personally I would like to go with an unknown. Prior to the Richard Donner "Superman," not many people knew of Christopher Reeve. Instead of going with a big name for the lead, they went with this unknown actor and surrounded him with well known actors like Marlon Brando, Gene Hackman, Ned Beatty, and Glen Ford. The movie was of course a big success and is now a classic. In my opinion, it's the best comic movie of all time. So I would go with an unknown, but here are some of the names floating around.
Click to continue reading Casting Captain America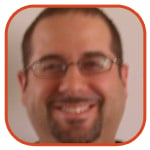 Posted by David Torres Categories: Editorials, Movies, Reviews
A car is moving fast through the desert. It's being chased by a motorcycle. The car is heading towards a cliff. The driver can't stop in time and jumps out of the car barely making it out. The driver is a young boy. The motorcyclist is driving a futuristic speeder. The young boy announces to the cyclist that he is James Tiberius Kirk. So opens the new trailer for next year's relaunch of the Star Trek franchise.
I wouldn't call myself a "Trekker" or a "Trekkie" (I don't know which is the preferred term these days), but I have seen a ton of Star Trek over the years.
Click to continue reading Review of 2nd Star Trek movie trailer
Read More
| Star Trek Movie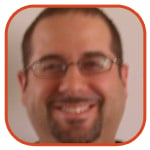 Posted by David Torres Categories: Movies, Marvel Comics
The Hollywood Reporter has announced that Marvel Studios have decided to go with Joe Johnston as the director for the Captain America film. Johnston was the director for films such as "The Rocketeer", "October Sky", and "Jurassic Park III". According to imdb.com he is in post-production for a remake of the "Wolf Man" staring Benicio Del Toro and Anthony Hopkins. "First Avenger: Captain America" is scheduled for a May 6, 2011 release.
Click to continue reading Captain America movie gets a director!
Read More
| Hollywoood Reporter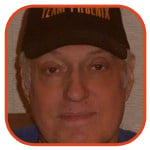 Posted by Joel Rosenberg Categories: Editorials, Movies, Television, DC Comics
So what is to become of "Smallville"?
As a comic shop owner, I am in weekly contact with DC. Everytime I ask them for some good gossip I never get any. Advance word of All-Star Batman 10 would have been real nice. So even though the season is not even half over, we certainly can speculate.
Click to continue reading The Future of Smallville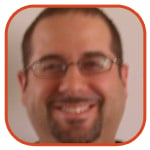 Posted by David Torres Categories: Editorials, Movies
Was it because he was paid more money than any of the other stars in the film? Was it because director Jon Favreau was not happy with his performance? Was it on-set antics? These are some the reasons given in a story from Yahoo Movies as to why Terrence Howard will not be in Iron Man 2.
I was shocked when it was announced that actor Terrence Howard would not be reprising his role as James "Rhodey" Rhodes in Iron Man 2. I was shocked… but happy. I HATED Terrence Howard's performance in Iron Man. As a film Iron Man is just about flawless. From the performances of Robert Downey, Gwyneth Paltrow, and Jeff Bridges; to the special effects; and the fight scences. It was a great movie, but if there was one negative, it was Howard.
Click to continue reading More News On Why Terrence Howard Was Replaced In Iron Man 2
Read More
| Yahoo! Movies

© Gear Live Media, LLC. 2007 – User-posted content, unless source is quoted, is licensed under a Creative Commons Public Domain License. Gear Live graphics, logos, designs, page headers, button icons, videos, articles, blogs, forums, scripts and other service names are the trademarks of Gear Live Inc.