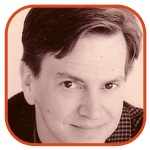 Posted by Tom Mason Categories: DVD, Editorials, Marvel Comics
Everyone who's anyone in the indie comics scene is currently at MoCCA Fest 2011 in New York. But me? I'm just linking to stuff.
Write: Comic book retailer and blogger Mike Sterling is part of a group that runs Fake AP Stylebook. They've got a book out, Write More Good, and for those of us who love to laugh, it's a must-have. Back away from the DC and Marvel relaunches and put your money to a better use. Here's a taste from the book: "While it's tempting to call them baristi because of the Italian roots, the plural of barista is journalism majors."
It even got a nice review in The New Yorker. "Write More Good, like the account from which it grew, is a tongue-in-cheek takedown of an industry already on shaky ground."
Maberry: Marvel Comics writer Jonathan Maberry is also a novelist. SF Signal breaks down his latest Joe Ledger novel and gives it thumbs up. "Great conspiracy thinking with large events; misdirection; interesting, complex criminals who don't like each other; a great dog and destruction of one of Maberry's favorite writing places!"
Click to continue reading Weekend Reading: Maberry, Wes Craven, Tamara Drewe and Dave Dorman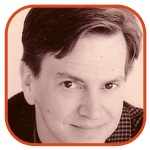 Posted by Tom Mason Categories: DVD, Editorials, Movies
Thor, Green Lantern, Captain America, Cowboys & Aliens.
Yeah, I got all that. But did you know there's another comic book movie coming out this year that should be worth checking out?
This one's an animated feature called Gene-Fusion.
It's based on the comic book by Jeff Amano (Red Warrior) that was written by Ivan Brandon (Doc Savage), and illustrated by Neil Vokes (Dr. Strange) and Jay Geldhof (Grendel).
Here's the pitch from the press release: "In the year 2310, a new sport, Gene-Fusion, is all the rage… specially-trained athletes, called Fusers, design their own super-creature by combining three forms of animal DNA..."
Against that backdrop, four teens become Fusers only to find themselves part of a greater conspiracy that threatens the Earth.
Click to continue reading Comic Book Movie: Gene-Fusion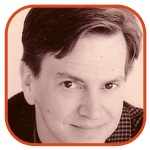 Posted by Tom Mason Categories: DVD, Editorials, Viz Media
Do you like Mrs. Doubtfire for its location? Does the idea of all day fog make you tingle? Or do you just want to drive around San Francisco like Steve McQueen in Bullitt?

And most important of all, do you like manga and anime? Because Viz Media is looking to fill two positions.

First up is an Associate Producer for the DVD division of their Animation Production team. You need the equivalent of 3-5 years experience "in delivering high quality video coordination duties related to Japanese-produced animation videos, TV programs, film, comics, or other related products." And they'd really like it if you had experience in "coordinating and/or managing DVD, TV, post production, or Media production in an entertainment, advertising, or design department."
Click to continue reading Comic Book Jobs: Viz Media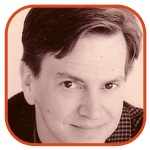 "Look out termites, it's squishing time!"
Yeah, so there's a super-hero movie out now. No, it's not Kick-Ass with all its blood spurting, foul mouthiness. It's Defendor, starring Woody Harrelson. Here's the pitch, according to Wikipedia: "Arthur Poppington is a regular but delusional man who believes that he is a superhero named Defendor. He combs the city streets at night in search of his arch enemy, Captain Industry, befriending a young prostitute in his quest."
So Woody puts on a costume to be a super-hero, even though he has no super powers. Sound vaguely familiar? But that's about the only similarity to Kick-Ass. Poppington is more than a little unhinged thanks to a troubled childhood and a mangled conversation with his grandfather who says that "Captains of Industry" (aka drug dealers) killed his mom. It's a phrase he mistakes for a villain named Captain Industry.
Reviewer Katherine Monk has nothing but praise for Harrelson's performance. She says, "Using humor without ever compromising the round edge of his character, Harrelson finds the soft heart of our hero, and makes us care about him as he stands before us in each scene."
Click to continue reading Kick-Ass? No, Kick Back With Defendor!
Read More
| Defendor Trailer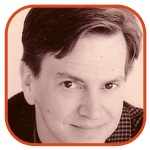 Posted by Tom Mason Categories: DVD, Reviews, Television
I love the old Rankin-Bass holiday classics, but my favorite is Rudolph The Red-Nosed Reindeer. It used to be appointment TV, but then along came DVD and the ability to watch it anytime.
Now that I have kids, we watch it pretty much year-round. In 2009 so far, I've racked up at least 20 viewings. And when you watch something that many times, you start to notice some things that escaped me when I would just see it once a year. Here's my list:
Mrs. Claus: She's a chubby chaser and an enabler. Santa finally gets his weight down during the off-season - which no doubt would help his cholesterol and blood pressure and help him live longer - and yet she can't wait to start stuffing him again, upping the ante by reminding him that everyone loves a fat Santa, including her I'm guessing.
Santa Claus: First off, he's a jerk. Rudolph is a super-achiever compared to the others in the Reindeer Games, and Santa's too worried about the red nose thing. Since no one on Santa's route will ever actually see Rudolph, this is really all about Santa's issues.
Click to continue reading Rudolph The Red-Nosed Reindeer Returns
Read More
| CBS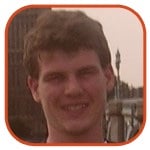 Posted by Todd Matthy Categories: DVD, Editorials, Reviews, Television


Last night the third volume of "Heroes" came to end, and while it did introduce a whole new batch of characters and powers, I was underwhelmed. Of course I was underwhelmed all season. Sure they gave us the best interpretation I've seen of Puppet Master and a good helping of Kristen Bell, but those were hidden gems to be found in a season that moved at a snail's pace. But there is hope for next season. Despite firing a high profile Marvel Comics employee, the producers of "Heroes" are going to take another page from the Marvel Universe with their version of the Super Hero Registration Act.
Stop reading if you don't want to be spoiled…
Click to continue reading "Civil War" Comes to Heroes in 2009
© Gear Live Media, LLC. 2007 – User-posted content, unless source is quoted, is licensed under a Creative Commons Public Domain License. Gear Live graphics, logos, designs, page headers, button icons, videos, articles, blogs, forums, scripts and other service names are the trademarks of Gear Live Inc.