Check out our 2013 Holiday Gift Guide, win some awesome gadgets!
Our 2013 Holiday Gift Guide is in full swing - we are adding our recommendations daily, aimed at men, women, teens, families, techies, and more. If you need help figuring out what to get the people in your life, head on over to our Guide for some ideas. We'll even be giving away some of the items featured this year!
First up? We're giving away an iPad mini, Rdio subscriptions, and more!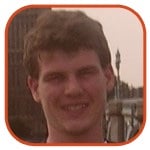 Tweet
Posted by Todd Matthy Categories: Interviews

With New York Comic Con having just passed earlier this month, I've decided to bring to you this gem from last year's convention. Here is an interview I conducted with the legendary, Neal Adams. Unfortunately, I was not able to publish this interview until now. (I'm sorry, Neal) But, Neal is so interesting that an interview from last year is too good to let sit idle. So, without further ado, Neal Adams.
Click to continue reading An interview with Neal Adams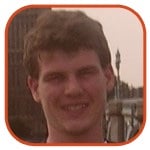 Tweet
Posted by Todd Matthy Categories: Editorials

I don't believe it but Marvel.com confirmed, Spider-Man's Broadway release date will be Thursday, February 18, 2010 at Broadway's Hilton Theatre, with previews starting in January. The play's title is "Spider-Man: Turn off the Dark" with music by Bono and the Edge and Julie Taymor directing.
The story will be "teenager Peter Parker, whose unremarkable life is turned upside-down—literally—when he's bitten by a genetically altered spider and wakes up the next morning clinging to his bedroom ceiling. This bullied science-geek—suddenly endowed with astonishing powers—soon learns, however, that with great power comes great responsibility as villains test not only his physical strength but also his strength of character. Spider-Man's battles will hurtle the audience through an origin story both recognizable and unexpected—yielding new characters as well as familiar faces—until a final surprising confrontation casts a startling new light on this hero's journey."
Evan Rachel Wood will portray Mary Jane Watson but no other cast members have been announced. Go to Marvel.com and SpidermanOnBroadway.com for more information and ticket sales.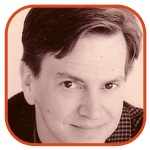 Tweet
Posted by Tom Mason Categories:

JOE CASEY. JOE KELLY. DUNCAN ROULEAU. STEVEN T. SEAGLE. The men from Man of Action take on the actions of monkeys in Animal Planet's new series, Dark Days In Monkey City (every Tuesday at 10pm starting February 24). The series will be using graphic novel-style animation production elements "to accentuate the dramatic and violent reality of the story," according to the nicely-worded press release. That story is a real-life war between two monkey tribes in Polonnaruwa, aka Monkey City. Monkey War – this is why we have TiVo!
According to the Animal Planet website, in the first episode "The Temple Troop has dominated Monkey City for years, but times are changing. Internal friction and power plays for the throne have weakened them. And aging King Lear must fend off potential rebellion for his crown." To add to the high drama of the show, many of the characters have Shakespearean names.
Those graphic novel elements were provided courtesy of Man of Action, the creative development company formed by Casey (Codeflesh and The Death Defying Devil), Kelly (Bad Dog), Rouleau (The Great Unknown), and Seagle (American Virgin, Soul Kiss). They are also the creators of Cartoon Network's smash hit Ben 10. You can find out more about Man of Action's other projects by visiting their own website.
There's a group interview with the collective Man of Action over at the Animal Planet website. It delves into their work on Dark Days in Monkey City, comics graphic novels, and so much more. Here's a sampling: "Comic books are a medium, nothing more nothing less. However certain subject matter is rarely tested inside the graphic novel. Dark Days in Monkey City takes the notion that these natural behaviors and occurrences are also great stories. The graphic novel just simply puts a dramatic framework over that conceit."
Dark Days in Monkey City debuts February 24 at 10pm, but this first episode is repeated February 25 (1:00 am and 5am), March 1 (10pm) and March 2 (1am and 5am).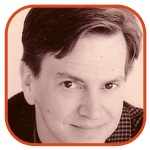 Tweet
Posted by Tom Mason Categories: Editorials

As part of its Presidents' Day Celebration, Marvel Comics has produced a 6-page digital comic - Gettysburg Distress - starring America's 16th President, Spider-Man and Captain America. That's right, Abe Lincoln is a part of the Marvel Comics Universe, just like the Skrulls, Nick Fury, Iron Man and Irving Forbush. Here are Honest Abe's thoughts on today's comics and the current marketplace.
TOM: Mr. Lincoln, why did you choose to appear in a Marvel Comics project?
ABRAHAM LINCOLN: "I have been driven many times upon my knees by the overwhelming conviction that I had nowhere else to go."
TOM: Did you use an agent to negotiate your appearance?
MR. LINCOLN: "My own wisdom and that of all about me seemed insufficient for that day."
TOM: Did you know that by appearing in a Marvel comic, they now hold the copyright to your likeness on those pages?
MR. LINCOLN: "Those who deny freedom to others, deserve it not for themselves; and, under a just God, can not long retain it."
TOM: Did you have any input in picking your creative team or the direction of the story?
MR. LINCOLN: "I claim not to have controlled events, but confess plainly that events have controlled me."
TOM: Do you foresee yourself at some point really rolling up your sleeves and duking it out with a few Marvel villains?
Click to continue reading Q&A: MARVEL COMICS' ABRAHAM LINCOLN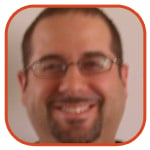 Tweet
Posted by David Torres Categories: Editorials
Well, I was a nit nervous that there might be a surprise and that Heath Ledger wouldn't get the Oscar, but he did.
Congratulations to Heath Ledger. Your performance was truly remarkable and it will be remembered in the comic book world for many years to come. Thank you so much and may you Rest in Peace.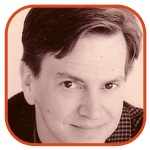 Tweet

The antique business was the second-hand smoke of my childhood. Most of my family continues to be involved in it. I have relatives who can look at a chair and tell you what kind of wood it's made from and approximately when it was made and its brand name. They can also sniff out ceramics made in Occupied Japan and spot a first edition book from 20 yard sales away. I'm not of the antiques persuasion, but I've absorbed a lot of it over the years.
Now my friend J.C. Vaughn (McCandless & Company, Zombie Proof, 24) has created a graphic novel adventure set in the antique world: a behind-the-scenes mystery at the world's largest collectibles auction. Antiques: The Comic Strip collects the weekly strip he wrote for a newspaper called Antique Trader, and that was illustrated by Brendon and Brian Fraim. Antiques is an idea that J.C. had "rolling around in my head for more years than I care to remember." His career as Executive Editor at Gemstone Publishing gave him "access to many key players in the vintage pop culture collectibles market." Through his work with Steve Geppi and John Snyder, "I learned a tremendous amount about different niches."
As luck would have it, his story fell into place late one night at the office and "I got on the phone and called Catherine Saunders-Watson, who was the editor at Antique Trader." Fortunately for him, she had just come on board and was looking to turn around the publication. J.C. pitched her the idea of doing a regular comic strip with all sorts of real people and tidbits accompanied by real-sounding people set in the world of auctions. Going once, going twice…Sold! "Without anything on paper she took the idea and we were off and running," J.C. says. He found the Fraims two days later at the Pittsburgh Comic-Con. "I had met Brendon and Brian a few years earlier through a mutual friend, John Petty, and they had done a fantastic cover for me for Overstreet's Comic Price Review." After J.C.'s pitch, within an hour "I had a concept sketch of the main characters. I didn't even want to give it back to them to allow them to ink it."
Antiques: The Comic Strip tells the story of two cousins, one British and one American, who compete over the attentions of a sexy security expert at the largest pop culture auction the world has ever seen. According to J.C., "there are all sorts of mysteries surrounding the items in the auction, the auction itself, and the cousins." Noted Marvel Comics icon Stan Lee even makes an appearance.
Antiques: The Comic Strip is a classy 80-page hardcover with dustjacket collecting the entire first story. It's a two-time Harvey Award nominee (once as a strip and once as a collection). J.C. and pals have packed the book with plenty of extras including the non-continuity Christmas and New Year's strips, a character key and index, a step-by-step guide to the one character who keeps appearing in disguise throughout the story, and even one strip that has never previously appeared. And you don't have to bid for this Antiques – copies are available right now. If you'd like an expert peek into the world of collectibles, mixed with a dash of mystery and deceit, great art by the Fraims and real-life cameos, this is the book for you.
Antiques even has its own MySpace page, so you can check out the first five strips. J.C., Brendon and Brian are also working on something else together, a nifty horror project, but I'm sworn to secrecy.
[In the interest of full disclosure, be aware that J.C. named a character in the strip after little ol' me.]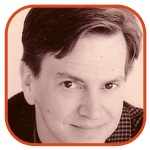 Tweet
Posted by Tom Mason Categories: Editorials

From our friends the mechanical men to missing comic book creators, a teenage sex club and a takedown of Buck Rogers, there's lots of great stuff to keep you occupied until Monday morning.
PETER GILLIS: If you still recall your 1980s comic books enough to run a Jeopardy category on the subject, then you probably remember Peter Gillis who wrote for Marvel, DC and First Comics. You might've seen his work on Shattered (the first digital comic, with Michael Saenz), Warp, Strikeforce: Morituri (which he co-created with artist Brent Anderson), Micronauts: The New Voyages, Strange Tales, What If…?, The Defenders, The Eternals, Gammarauders and Tailgunner Jo (with Tom Artis). After that long-running stint in comics, he seems to have disappeared. Well, not for long – lots of missing people turn up on the internets and Gillis is no exception. He's anxious to plunge back into writing and he's got a website with something to free-read. As he puts it: "I've recently completed a fantasy novel, and am hard into the sequel. Since my literary agent had the bad taste to die, I'm seeking representation for it/them. In the meantime, I've written a short story set in the world of these novels, and decided in the interest of shameless self-promotion, to put the story up here for free download."
ROBOTS: These mechanical freaks come in all sizes and shapes and all manner of deadliness. Friend or foe, they will one day rule us all. They've already taken over mail sorting, manufacturing and telephones.
Click to continue reading WEEKEND READING: Peter Gillis, Buck Rogers, Teen-Age Sex Club and Howard Nostrand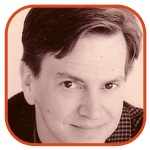 Tweet
Posted by Tom Mason Categories: Interviews

The great thing about comic books is that right there on the rack beside 70-year-old Batman and 47-year-old Spider-Man there can exist a comic that's less-than-a-year-old and stars a butt-kickin' luchador super-hero who happens to be (wait for it) a gorilla! Is this a great industry or what?
TAMAS JAKAB the artist and MIKE McGEE the writer are the creators behind El Gorgo! a new independent comic that debuted last year. The second issue is available as of February 20th and if you can't find it at your local LCS (it's not carried by Diamond), you can order it from the El Gorgo! website. But because we live in the modern age, you don't have to order blind. Tamas and Mike have posted the complete first and second issues online for free-reading on the very sound internet principle that if you like it on the screen, you'll love to hold it in your hands and slip it into its Mylar Snug.
In El Gorgo! #2, "Terror On Titan!," the story takes place 10,000 years in the future as El Gorgo! and Nika face a new breed of Deep Ones. If you love the Kirby, if you love the Cosmic and if you're thrilled by the idea of a Gorilla super-hero strong enough to kick a dinosaur in the face, this is the comic for you, and probably a couple of your friends as well. Read on, and see how Tamas and Mike do it…
TOM: First of all, who is El Gorgo?
Click to continue reading Q&A: Mike McGee & Tamas Jakab – El Gorgo!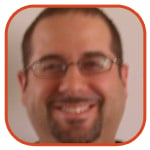 Tweet
Posted by David Torres Categories: Reviews, Television
This week's episode was entitled "316". The episode focuses on Jack and the other LOSTies who are off the island. A very good episode that gives us some more mysteries. Now one would say, but that's just your typical "LOST" episode, but not this one. I felt the questions that arose in this episode were shocking and very surprising even for me as a regular "LOST" viewer. How long before we find out the answers to these new mysteries and what other mysteries lie ahead?
Spoilers….............
Click to continue reading LOST Review 2/18/09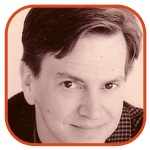 Tweet
Posted by Tom Mason Categories: Editorials

Hey all, before we take a look at some webcomics, there's a webcartoonist out there who could use a helping hand. KAREN ELLIS, who does the webcomic Planet Karen, recently lost everything she had in a fire that started in the apartment above her. She's really got nothing except the desire to get drawing again and put her life back together. Supporters can head over to her website and make a PayPal contribution (label it "gift" not "donation") and help her out. Times are tough and money's tight, but we are all just one faulty light socket away from tragedy ourselves. Lea Hernandez, who lost her worldly goods in a fire a couple of years ago has a terrific post about things that can and should be done to help out others in a situation like this. Benefit book? Bad. Cash? Really good!
(h/t to the gang over @ Fleen)
BARACK OBAMA: Well, it had to happen. After appearing in both Spider-Man and Youngblood #8 (by Rob Liefeld), President Barack Obama is now the star of a once-a-week webcomic, President Awesome. This one's by writer Dean Trippe (creator of Butterfly) and Evan Bryce. It's too early to tell where this will go (the Weapon O one is funny because it feels so true), but it's not too early to bookmark it and keep checking in. Once thing's for certain, Bryce has no trouble drawing Mr. Obama.
(h/t to Heidi MacDonald @ The Beat)
MOOSE MOUNTAIN: If you've known Mark Ricketts through his graphic novels like Night Trippers and Crime Scene Forensics, you'll see a different side of him on top of Moose Mountain. Moose Mountain is the tale of naïve, gullible Ranger Todd who patrols the woods around Moose Mountain National Park. Ricketts hit a milestone last month of 100 strips. He posts every Tuesday and Thursday, and yes, there are talking bears.
MASSACRE FOR BOYS: Jimmy Baker Animal Hatmaker runs up against an old Nazi nemesis at the London Zoo. And yes, Gorillas and animal headgear are involved. Written by Chris Denton and Illustrated by Steven Denton (the lads behind Walking Wounded) this isn't an ongoing comic but it's an offbeat, short read from a couple of guys who are outside the box.
That's all for this week - more next time. And if you have a favorite webcomic, feel free to champion its cause in the comments. Otherwise, I'll just have to spend hours and hours surfing, reading and searching for my new favorites!
(illustration from Planet Karen and © Karen Ellis)
© Gear Live Media, LLC. 2007 – User-posted content, unless source is quoted, is licensed under a Creative Commons Public Domain License. Gear Live graphics, logos, designs, page headers, button icons, videos, articles, blogs, forums, scripts and other service names are the trademarks of Gear Live Inc.